Professional multifunctional platform providing IPTV and OTT services.
Smarty Middleware is a software solution offering multiscreen service of interactive television. Smarty runs on all modern devices, media platforms, Smart TV and all popular Set-Top Box IP set-top boxes (including old-timers of the IPTV market MAG, Amino, etc.), mobile devices and the latest media set-top boxes.
Product functionality
Microimpuls Smarty has a wide range of features. Here's the list:

allows you to continue watching the program on another device

unified interface of Smarty runs on all modern platforms

allows you to watch films and TV series from built-in content library

allows you to get access to films and TV series from other partners

allows you to watch programs at any convenient time since the initial airing. It's designed to record programs and save them to the video server or integrate with other services

allows access to broadcasts and recordings from CCTV cameras

a list of channels around the same theme. It's defined by the genre of the program

Smarty has its own embedded billing system and all the main functions

provides comprehensive information about broadcast programs

allows you to manage personal user accounts on the website

a list of channels within the same section. It's defined by the channel theme

we created a unique customized system – Smarty can easily adapt to your preferences
Multiscreen
Unified interface of Smarty runs on all modern Smart TV platforms, mobile devices and STBs.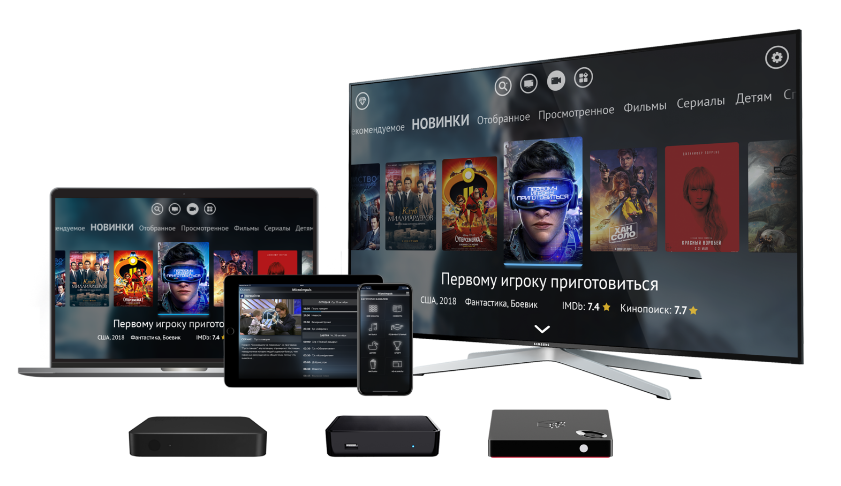 Integration with online streaming services
Distribution of films and TV series in partnership with online streaming services. Regular content updates. Operator's revenue is generated by distribution of the content based on the model of sharing profits with online streaming services.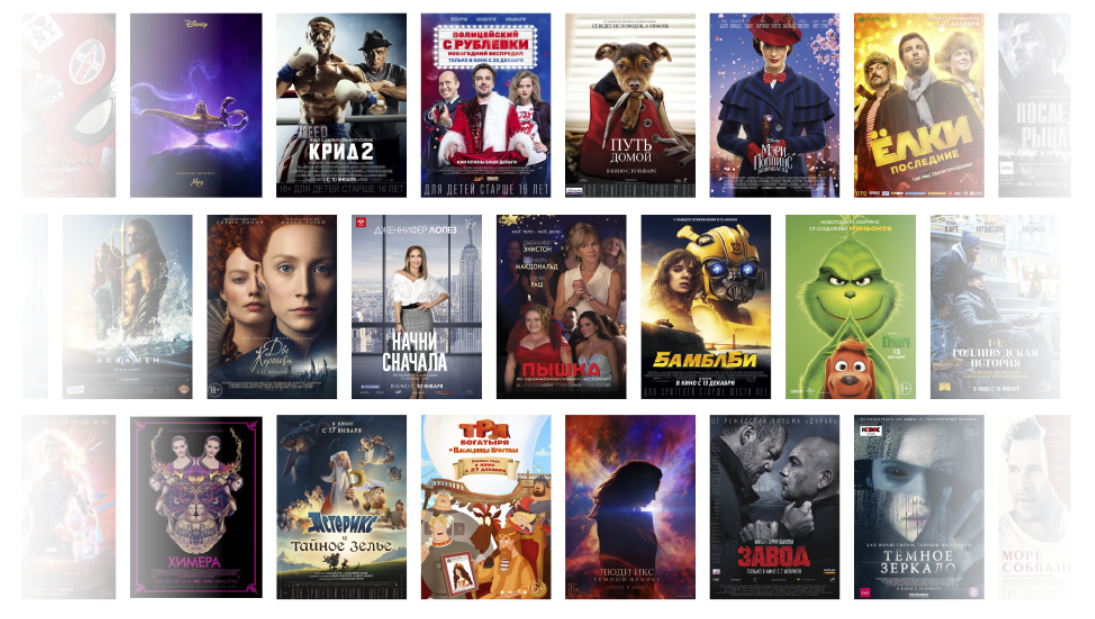 Usability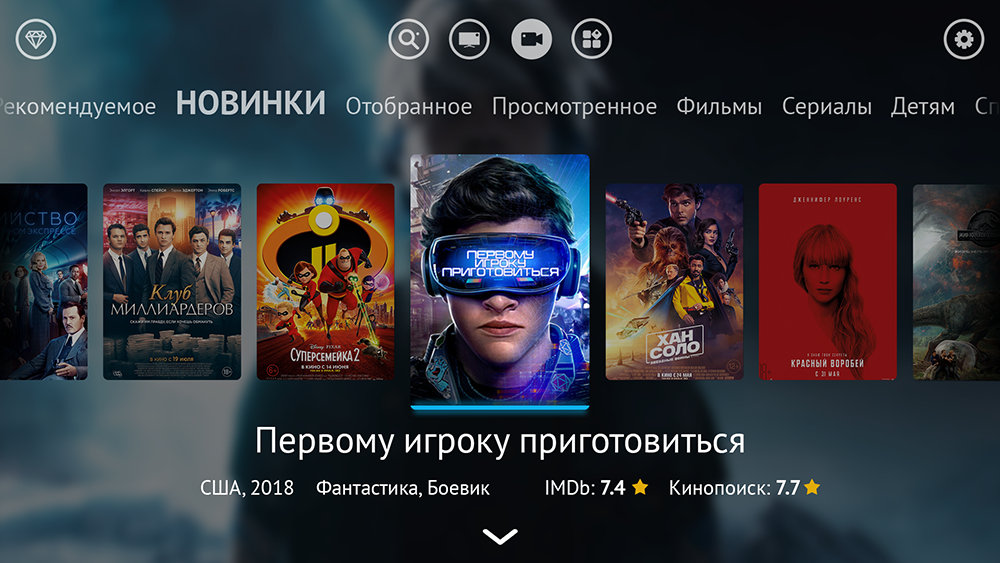 We deliver the best of both UI and UX television and online streaming services, merged in one unified interface. Our new Infinitly interface introduces the concept of clear cut content.
simple, straightforward and user-friendly interface is designed according to all the UX design requirements
continue watching the same content on different devices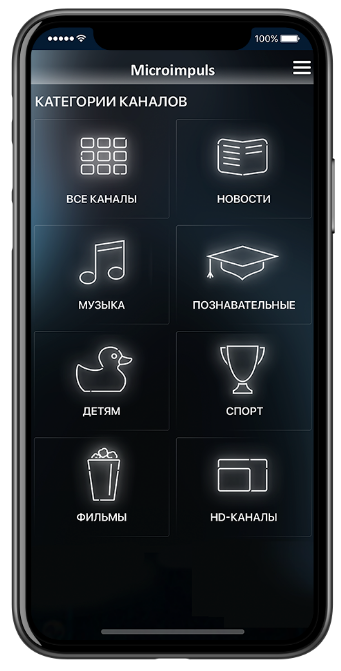 send notifications directly to users' smartphones
customization in accordance with company's identity
let your subscribers watch TV on the go
Why Choose Us
Hybridity – IPTV and OTT support in one place.
Our system supports all existing services and functions in interactive television.
Multiprovider technology allows you to launch a local cloud and run Middleware platform on several projects.
Advanced features of monetization.
Support of CAS and DRM Security technology from world leading producers and built-in authentication mechanisms.
Visual and technical customization of IT solution for your own brand.
Scalability – the system will not fail with an increase of user traffic.
Wide range of compatible devices – connect subscribers from any device.
Additional materials
By clicking the "Submit" button, you consent to the storage and processing of data. The information will only be used to contact you.