Get a free trial

→
Microimpuls Transporter is an innovative software solution that allows video and TV streaming delivery via the public internet with the use of point-to-point technology.

Data transfer protocol operates on top of TCP/IP. Special algorithms of dynamic buffering and video packet adaptation allow to guarantee video transmission without breaks and artifacts in cases of packet loss and disturbances in the network.
Key benefits
Transmission regardless of weather conditions.
Considerable cost reduction on Internet signal by abandoning dedicated lines.
Lower number of points of failure in the chain of signal receiving for IPTV.
Simultaneous receiving/transmission of up to 500 SD/HD channels for one server.
Convenient setting navigation and control via the Web-interface that's built in Middleware Smarty.
Encrypted data stream support.
Microimpuls Transporter software runs on a regular ОS Linux server.
TV signal reservation
It allows to reserve data transmission from several sources – the receiving server merges multiple streams in one and allows to set up a reserved line. In case one of the sources is disabled there's going to be a smooth transition without signal loss.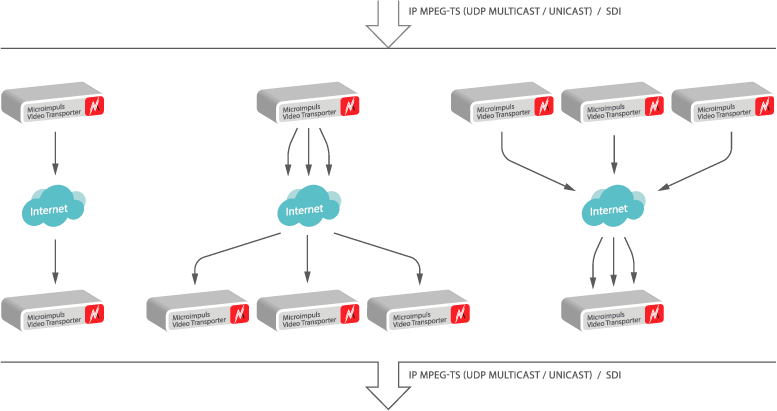 Different operation modes during critical and normal network status
New hybrid operation mode allows the automatic switch of transport protocol between TCP and UDP depending on the current network status and chosen parameters.
Approved by rights holders
Video stream is encrypted and protected from interception when transmitting data over the web. High number of Russian telecommunication companies use Microimpuls solution for delivery of the signal to operators and satellite platforms.
Internet delivery at your infrastructure's service
You're not going to have to buy another set of equipment for head-end station if you're planning to expand the coverage of the network and start broadcasting in yet another city. You can use Microimpuls Transporter for solving local tasks of delivering the signal through point-to-point technology.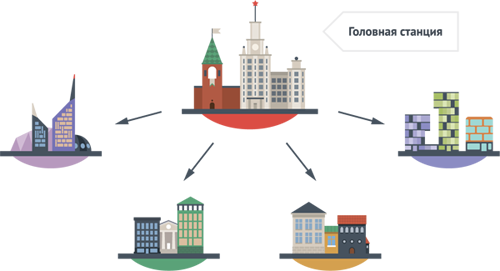 Product benefits
Significant cost savings for starting a broadcast at a new point of presence.
Unified streaming media network for video transmission.
Convenient administration and monitoring of delivery network.
Server maintenance of Transporter requires only one manager, as opposed to technical service of antenna posts.
No additional cost would be involved in further creation of points of presence.
Additional materials
By clicking the "Submit" button, you consent to the storage and processing of data. The information will only be used to contact you.